Menu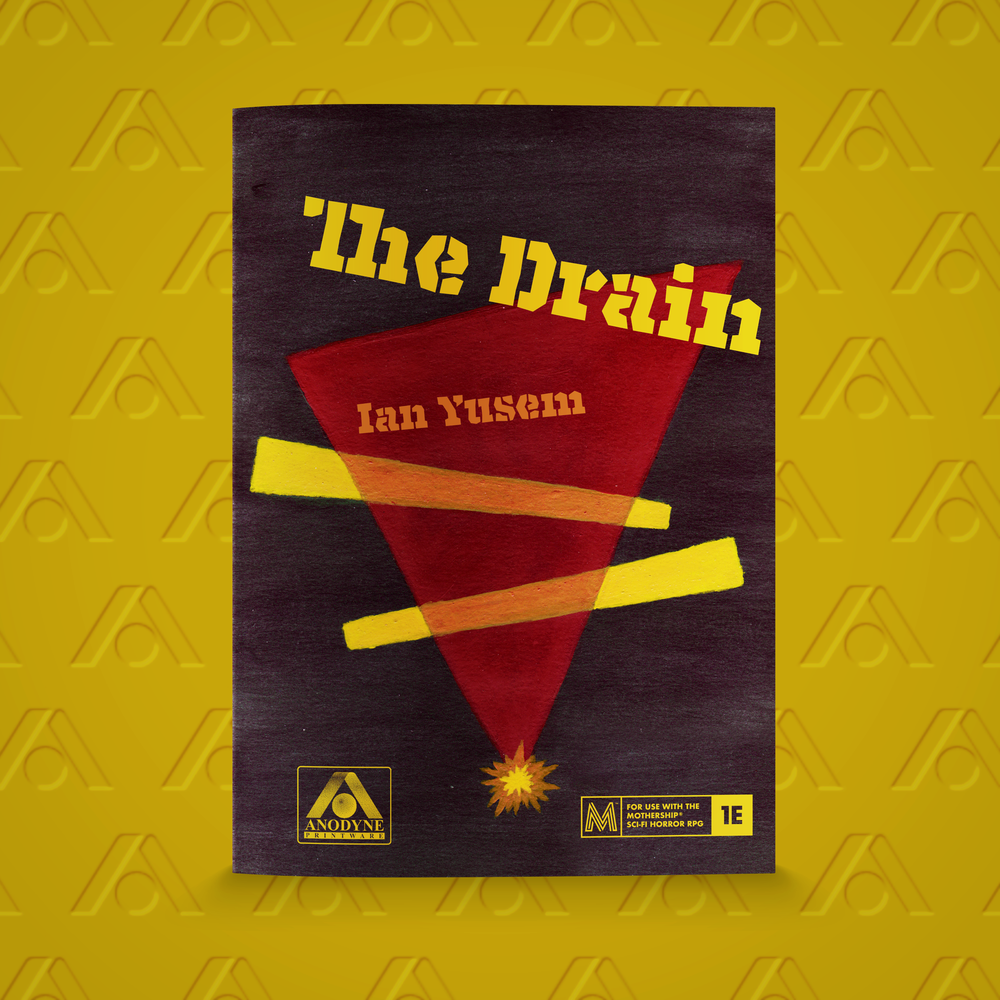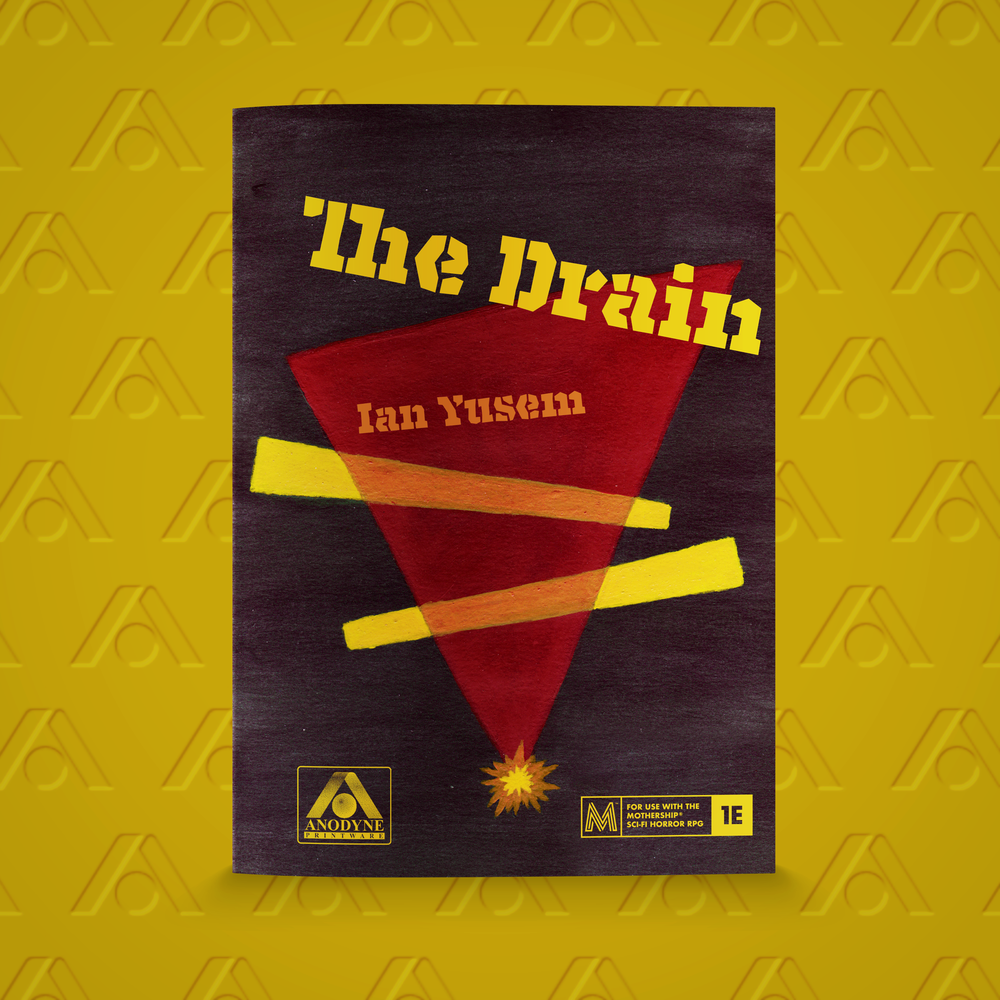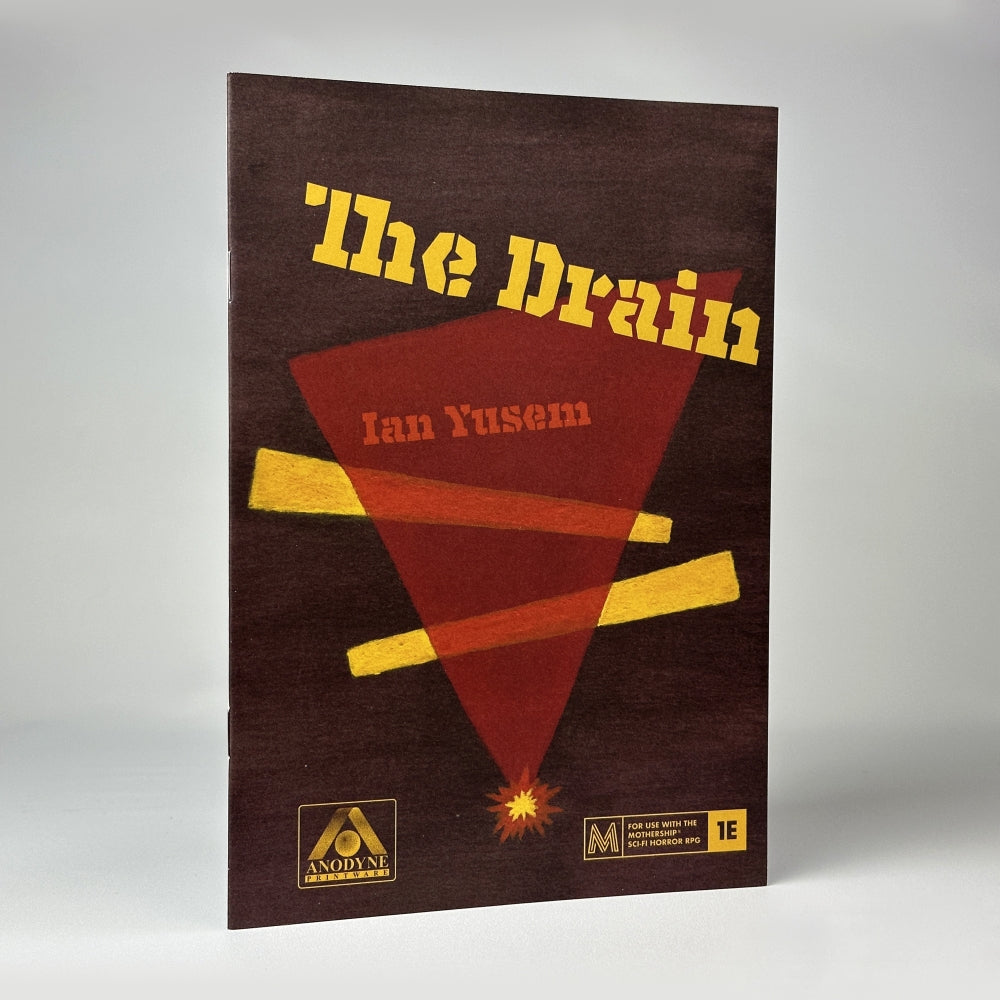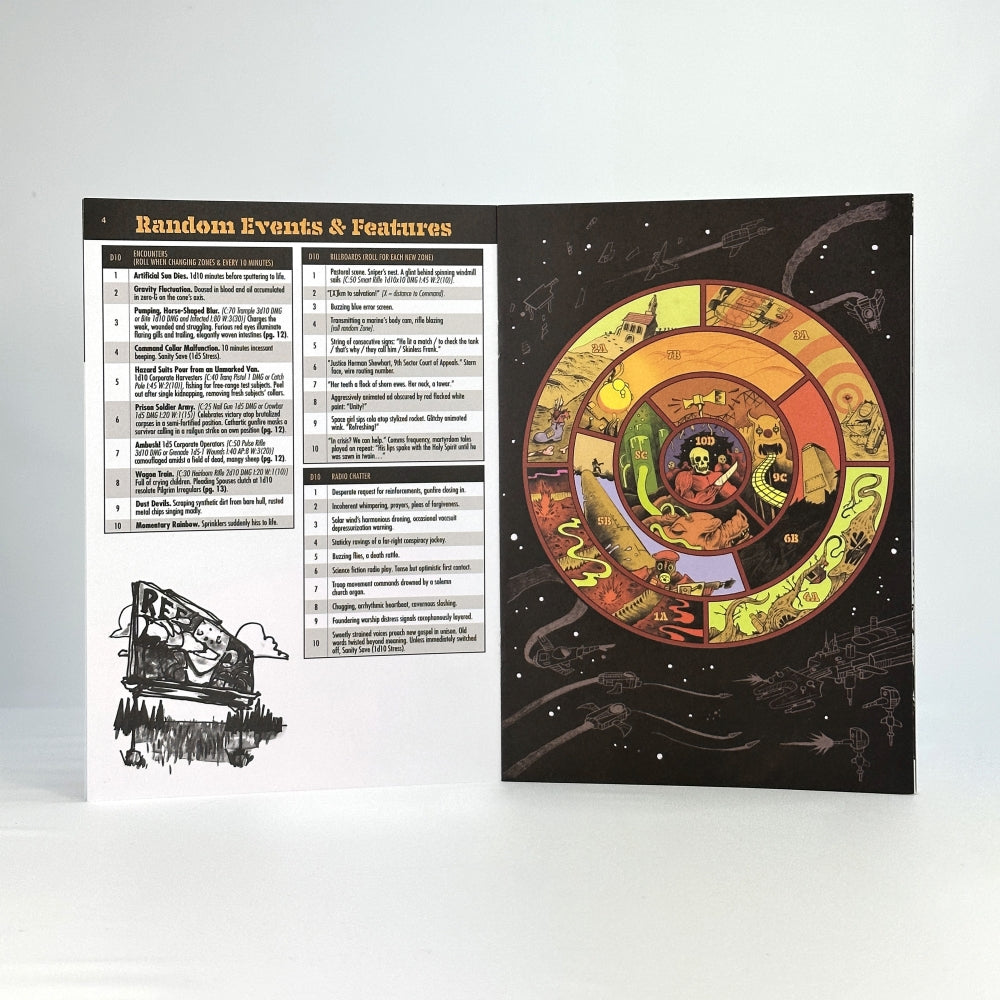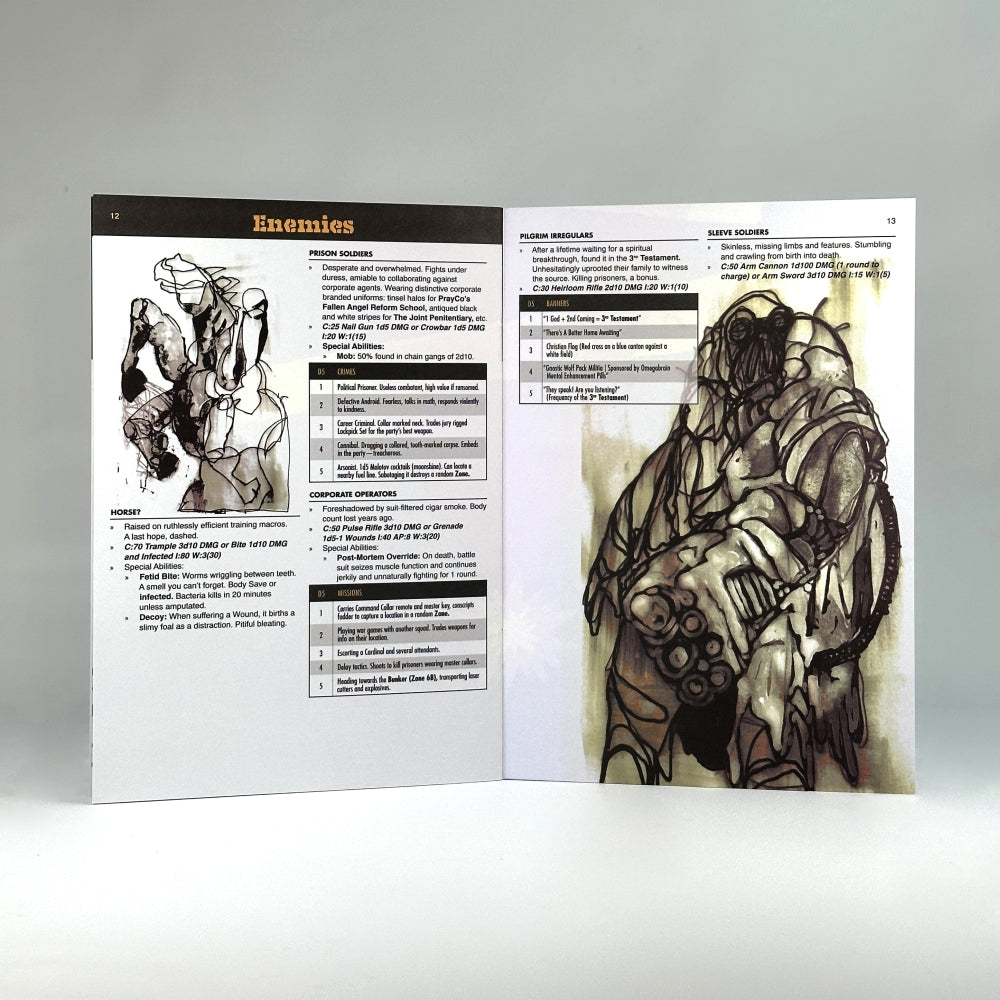 Swipe ⇄ for more images.
Regular price
Sale price
$12.00
Unit price
per
Sale
Sold out
The Drain is a tense, action-packed funnel adventure for the Mothership Sci-fi Horror RPG set in a combat-ravaged farming habitat.
Product Description

Simple farmers of the rotating colony ship Within Wheels starve as bargain InstaCrops wither on the vine. They turn to faith and ritual, concocting visions of a hell on earth from half-remembered traditions and commercialized lore. Bunker doors seal as their beacon calls upon believers to consecrate synthetic soil with holy blood.
A MOTHERSHIP FUNNEL
The Drain is a tense, action-packed funnel adventure for the Mothership Sci-fi Horror RPG set in a combat-ravaged farming habitat.
Each player runs 4-5 prisoner-soldiers through the hellish battlefield of the colony ship Within Wheels. Their mission: win freedom by acquiring a legendary religious relic at the behest of their corporate jailors, PrayCo.
The Drain takes a WWI influenced war-as-hell meat grinder and mashes it with bleak, occult survival horror themes drawn from video games like Silent Hill, Resident Evil, and Darkwood. This zine is packed with everything you need to churn out a crop of battle hardened level-1 characters from level-0 rabble, including:
Brand new rules

for running carnage-filled funnels in

Mothership

.

A funnel crawl map by Andrew Walter

, gorgeously illuminated to chart the party's movement through the conical space.

Vicious new items

to arm your mob of funnel PCs.

Art on every spread,

including illustrations from

Mothership

creator

Sean McCoy

.

DIGITAL BONUS CONTENT
Originally funded by over 1400 backers on Kickstarter, this full release brings you a host of awesome bonus content including:
Card-sized funnel character sheets

, complete with 20 delightful character portraits by

Evlyn Moreau

for your players to fight over.

10 harrowing battlefield comms audio props

to use at your table.
THE INFERNO TRILOGY

This fully standalone adventure optionally continues a trilogy of Mothership adventures beginning with Wrath of God and ending with Meat Grinder for a contiguous three-part "Inferno Trilogy" campaign. 
Specifications and Credits
A 16-page, full-color zine table ready for a One-Shot funnel adventure or ominous Campaign location. Easily adapted to your sci-fi RPG of choice.
Fully hyperlinked, bookmarked and screen-reader ready PDF included.
Compatible with Mothership 1st Edition.
Made entirely by humans.
THE TEAM
Written by Ian Yusem
Illustrated by Sean McCoy and Andrew Walter
Edited and Developed by Fiona Maeve Geist
Layout and Cover Art by Christian Kessler
PDF Accessibility Remediation by Dai Shugars
Published by Anodyne Printware
Shipping Information
LOCATION: All our books ship from our warehouse in Maryland, USA.
SPEED: Our warehouse strives to ship out packages within 1-2 business days of orders placed during business operations (Monday - Friday). If you place an order on Friday, Saturday or Sunday, your order will likely not ship until the following week.
TRACKING: All shipping is fully tracked.
PACKAGING: Your order will be carefully and safely packed in rigid or cardboard-reinforced mailers, or sturdy boxes depending upon the size of your order. Our expert warehouse team will handle your books with love!
CARRIERS: US-domestic orders will be shipped by USPS, UPS or DHL. International orders will be shipped via DHL.
INTERNATIONAL ORDERS: Please note that shipping costs do not include any customs fees, duties or taxes applicable to your country of residence, and you will be responsible to pay any such fees due on your order upon delivery.
View full details